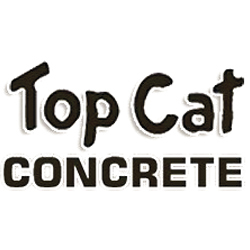 Top Cat Concrete
Concrete Mixer Driver
Westerville, OH
Paid holidays, Paid vacation, Flexible schedule, 401K / Retirement plan, Disability Insurance, Vision Insurance, Dental Insurance, Life Insurance, Health Insurance
We are hiring CDL drivers for our Westerville and Buckeye Lake plants.
As a Concrete Mixer Truck Driver, you will be responsible for hauling concrete from our plants to various job sites in the Columbus / Buckeye Lake areas.
Education requirements
• High school diploma or GED
Experience requirements
• 1 year concrete mixer truck driving preferred but not required. Training provided.
Qualifications
• Must possess a Class B CDL or better.
• Must possess safe driving record.
• Must maintain an active DOT qualification.
• Must perform well in a team environment.
• Must be self-motivated.
Responsibilities
• Perform daily preventative maintenance (i.e. fueling, tire/light inspection, checking fluids, etc.)
• Use water hoses to clean mixer between loads.
• Perform pre-trip and post-trip inspections.
• Visually inspect the consistency of concrete in mixer.
• Communicate and direct co-workers verbally and/or with hand signals.
• Provide appropriate written documentation on delivery tickets.
• Ensure all delivery tickets are signed and returned to the plant.
• Exercise good judgement regarding work site access, unloading operations, and directions to and from job.
• Maintain good customer relations by acting in a professional and courteous manner.
• Monday-Friday starting at 7am
• Saturdays, half day every other week

We are an Equal Opportunity Employer.
zdov42jzfyy9
112907390